Developed by an internal team of 8, XPO Logistics' first mobile game 'XPO Moves The Tour' is available on android and apple devices now and is playable in English, French and Spanish.
In the summer of 2019 I lead an international team to create a game aimed at promoting XPO's involvement with the Tour de France. My role included idea generation, conceptualisation, art direction, production of 2D assets, UI/UX design, promotional material design and app icon design. The team in Boston provided the development while a 3D digital designer from North Carolina provided the 3D assets and level design. 

Version 2 of the game is in development and will be released ahead of XPO's 40th year of supporting the           Tour De France in 2020.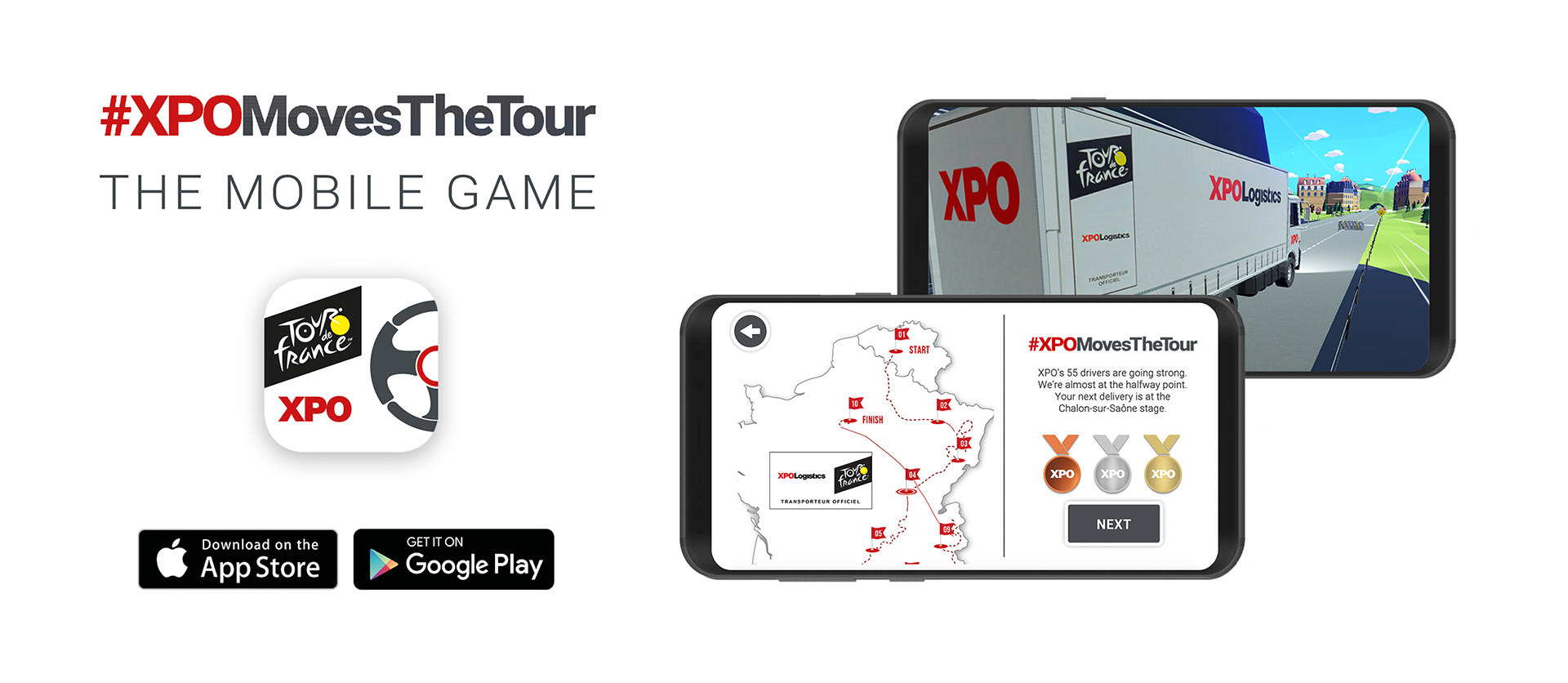 Click the video below to watch the game trailer